Description
GIGABYTE AORUS Radeon RX 6800 XT MASTER TYPE C 16G Graphics Card, 16GB GDDR6 Memory, Powered by AMD RDNA 2, HDMI 2.1, USB Type-C, MAX-COVERED Cooling, GV-R68XTAORUS M-16GC
KEY FEATURE
Powered by RDNA2 Radeon RX 6800 XT
Integrated with 16GB GDDR6 256-bit memory interface
MAX-Covered cooling
LCD Edge View
RGB Fusion 2.0
Dual BIOS
Protection metal back plate
CORE CLOCK
Boost Clock: up to 2310 MHz (Reference card: 2250 MHz)
Game Clock: up to 2065 MHz (Reference card: 2015 MHz)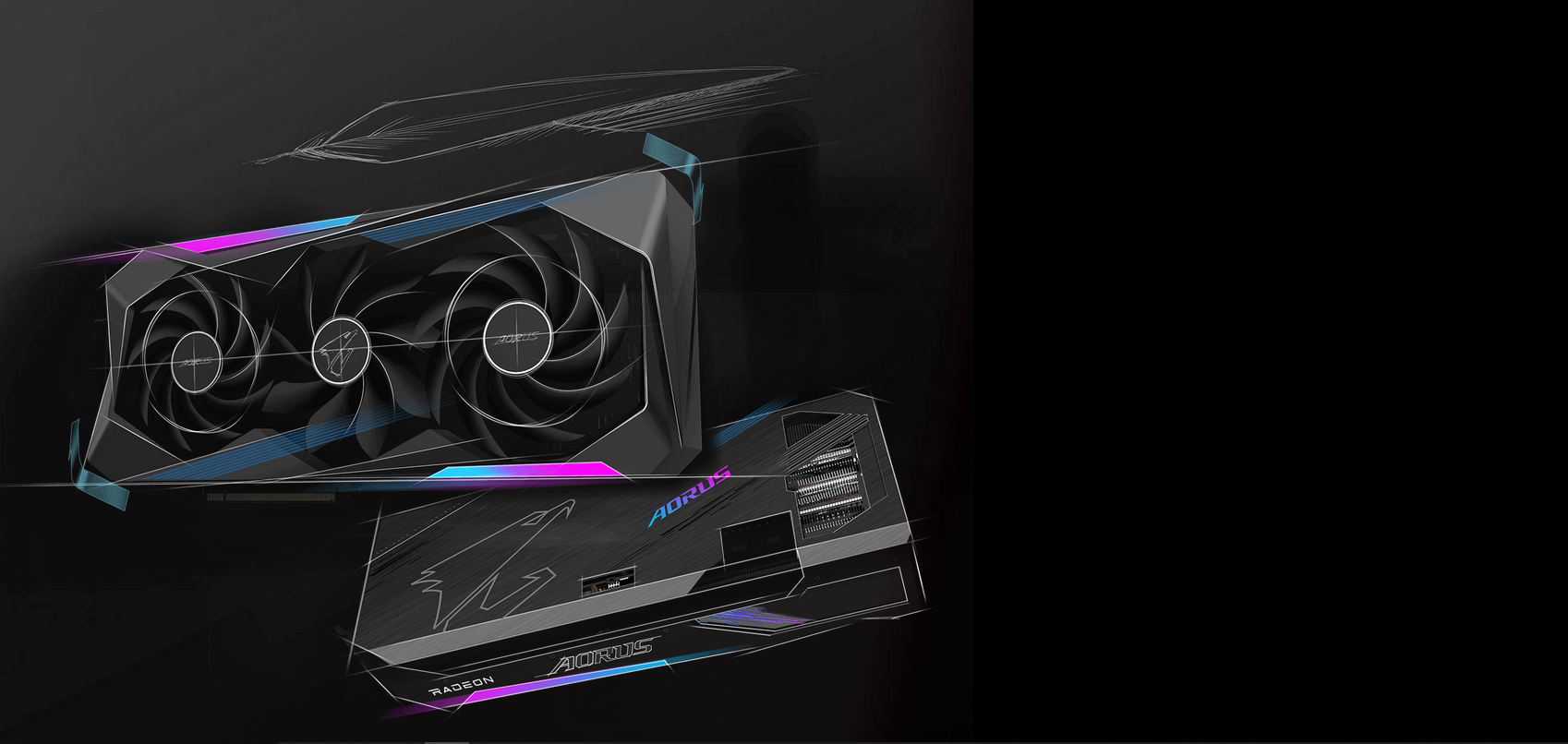 DESIGN CONCEPT
In the AORUS dimension, everything is constructed digitally. The lighting and patterns are mapped onto the products with an efficient, free flowing style.
Welcome to the Digital Code Era.

MAX-COVERED COOLING
The Max-Covered cooling features 2x 115mm and 1x 100mm unique blade stack fans with wind claw design and alternate spinning, so the air pressure can completely cover the heatsink.
UNIQUE BLADE STACK FANS
The airflow is spilt by the triangular fan edge, and guided smoothly through the 3D stripe curve on the fan surface.

WIND CLAW DESIGN
Reinforce and channel the airflow to completely cover the heat sink.

ALTERNATE SPINNING
Reduce the turbulence of adjacent fans and increase air pressure.

SCREEN COOLING
Extended heatsink design allows air flow to pass through, providing better heat dissipation.

LARGE COPPER PLATE & HEAT PIPE
With direct contact to the GPU and VRAM, the large copper plate combines the composite heat pipes to efficiently transfer heat generated from the interior cores to the heat sink.

ANGULAR FIN DESIGN
The angular and unequal fins height can channel the airflow through the fins and enlarge the contact surface.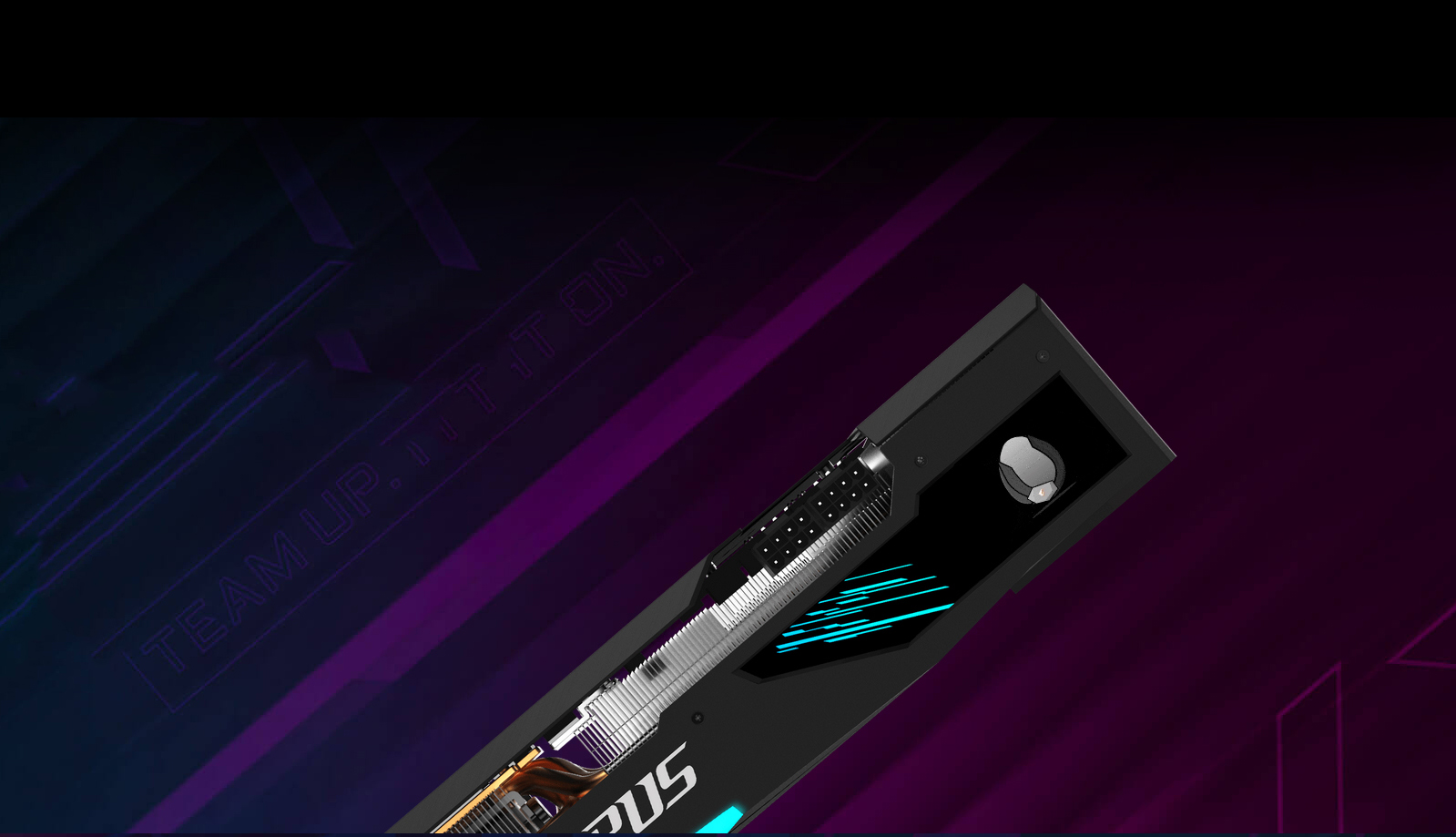 LCD EDGE VIE
The LCD monitor not only display graphics card information, but also various favorite texts, pictures and GIFs. You can also adjust lighting effects via RGB FUSION 2.0 software.
ENTHUSIAST
Various GPU and VRAM status such as temperature, clock, usage and fan speed can be selected for real-time monitoring.
CUSTOM TEXT
Users can easily customize texts and fonts.
CUSTOM IMAGE
Support jpg, bmp and png file types. You can crop the image to fit.
CUSTOM GIF
Users can upload a favorite GIF video.
CHIBI TIME
TEAM UP. FIGHT ON.