Description
EVGA GeForce RTX 3060 XC BLACK GAMING, 12G-P5-3655-KR, 12GB GDDR6, Dual-Fan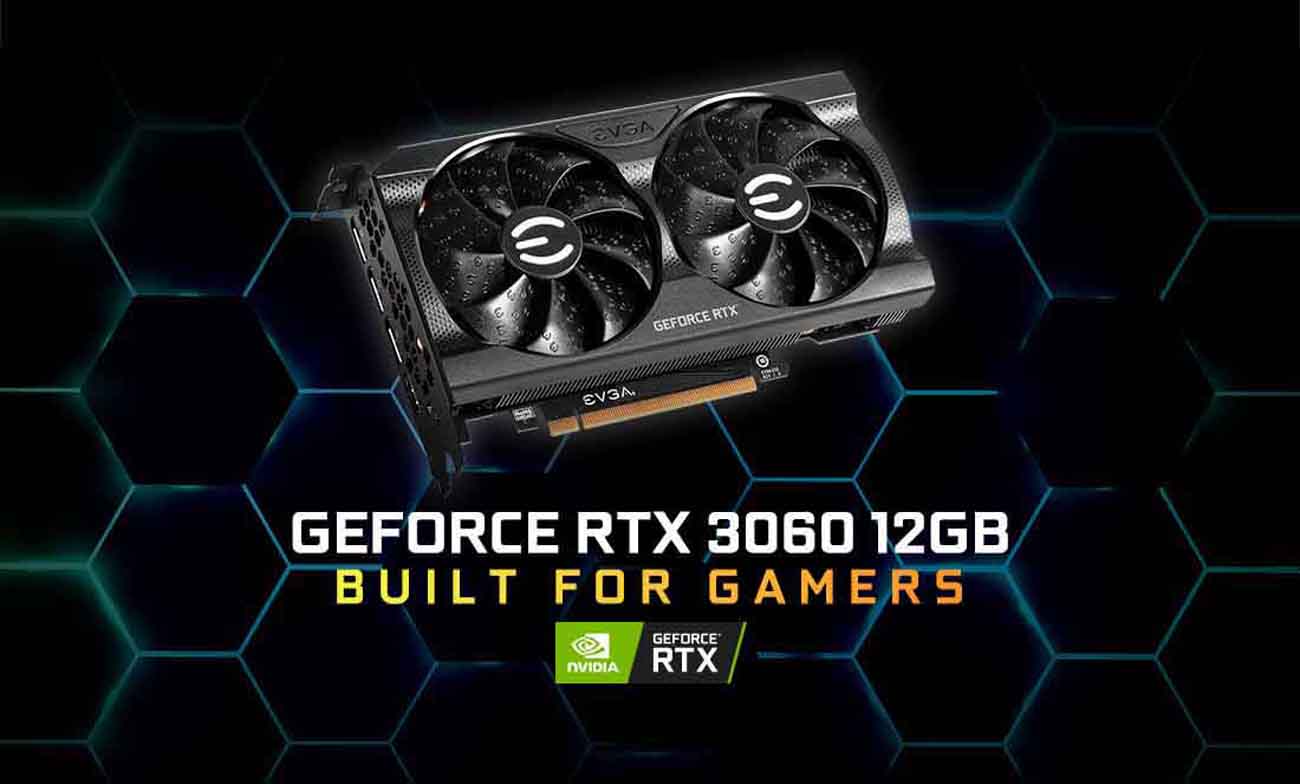 NVIDIA GeForce RTX 3060 12GB
The EVGA GeForce RTX 3060 12GB provides players with the ability to vanquish 1080p and 1440p gaming, while providing a quality NVIDIA RTX experience and a myriad of productivity benefits. The card is powered by NVIDIA Ampere architecture, which doubles down on ray tracing and AI performance with enhanced RT cores, Tensor Cores, and new streaming multiprocessors. With 12GB of GDDR6 memory, high-end performance does not have to be sacrificed to find a card for gaming and everyday use.
Combined with the next generation of design, cooling, and overclocking utilizing EVGA Precision X1, the EVGA GeForce RTX 3060 12GB Series redefines what it means to be built for gaming and productivity.
NVIDIA GeForce RTX 3060 Features
With its efficient, high-performance architecture and the second generation of NVIDIA RTX™, the GeForce RTX 3060 brings amazing hardware ray-tracing capabilities and support for NVIDIA DLSS and other technologies.
Like all RTX 30 Series GPUs, the RTX 3060 supports the trifecta of GeForce gaming innovations: NVIDIA DLSS, NVIDIA Reflex and NVIDIA Broadcast, which accelerate performance and enhance image quality. Together with real-time ray tracing, these technologies are the foundation of the GeForce gaming platform, which brings unparalleled performance and features to games and gamers everywhere.
Resizable BAR Support
The GeForce RTX 3060 will support Resizable BAR, which can boost game performance. This feature is supported by many current EVGA motherboards, including the EVGA Z490 and upcoming EVGA Z590 motherboards.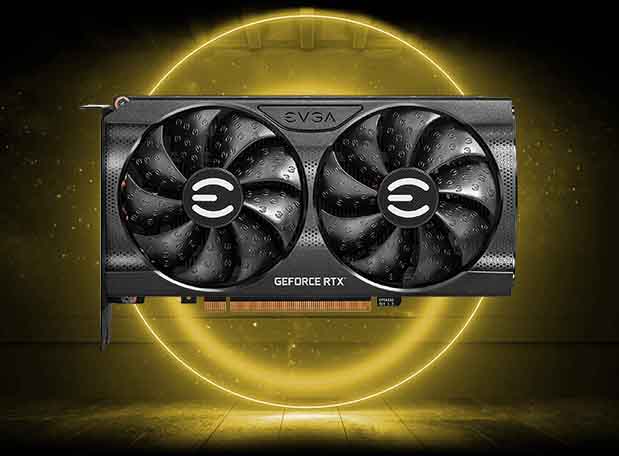 EVGA GeForce RTX 3060 12GB XC BLACK
The EVGA GeForce RTX 3060 12GB XC Black card is designed for no-frills gaming and high-performance without anything getting in the way. Excelling in games and productivity with 12GB of GDDR6 memory, this card offers a suite of options for creators and players. Yet, the GeForce RTX 3060 12GB XC BLACK stays cool by utilizing two large fans without the need for a bulky, oversized cooler to ensure smooth performance.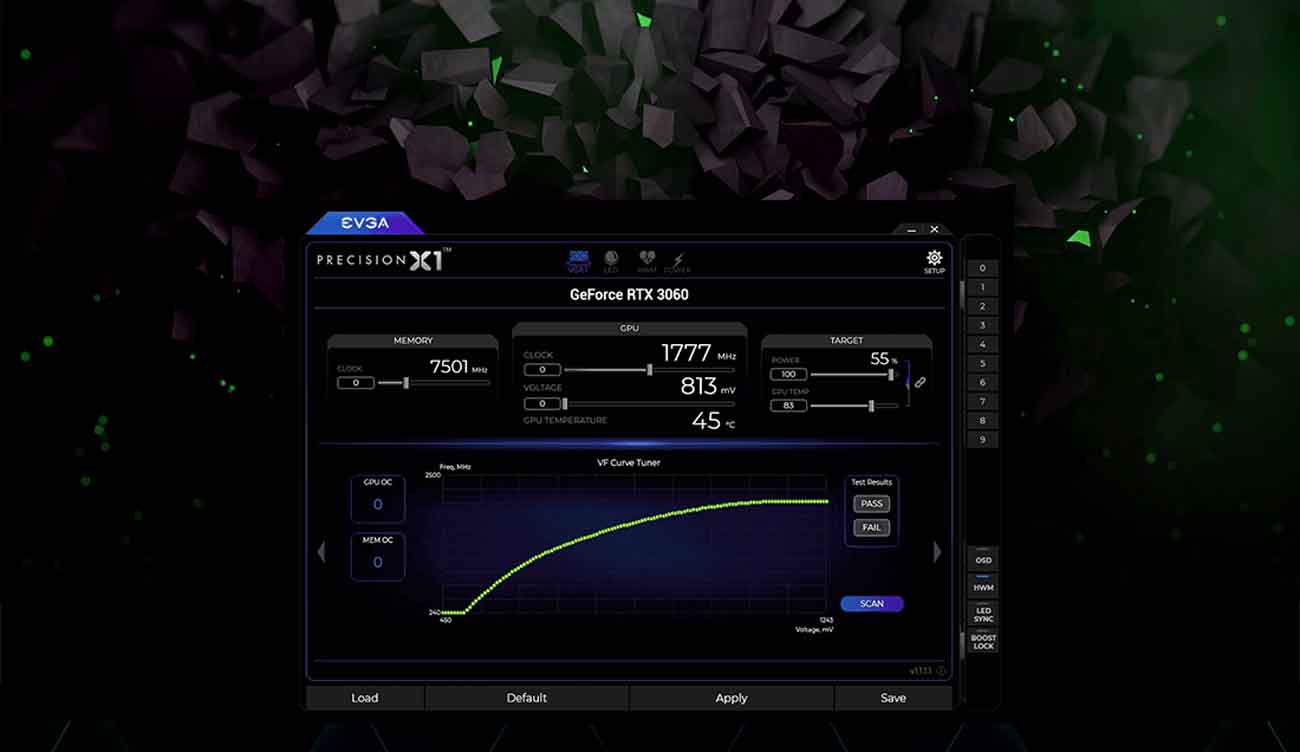 TAKE CONTROL
EVGA Precision X1 gives you full control over your fans, overclocking, and monitoring.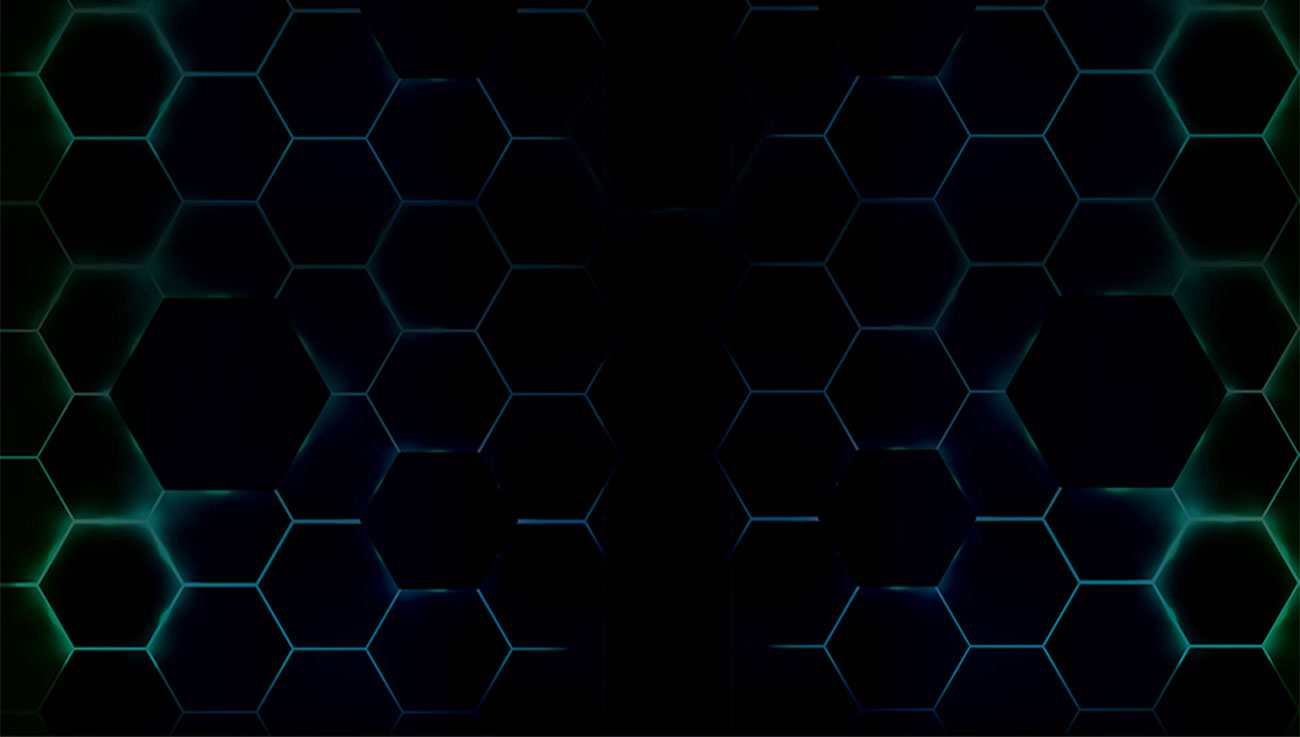 Features
Built for EVGA Precision X1
2nd Gen Ray Tracing Cores
3rd Gen Tensor Cores
PCI Express Gen 4
Microsoft DirectX 12 Ultimate
GDDR6 Graphics Memory
NVIDIA DLSS
NVIDIA GeForce Experience
NVIDIA G-SYNC
NVIDIA GPU Boost
Game Ready Drivers
Vulkan RT API, OpenGL 4.6
DisplayPort 1.4a, HDMI 2.1
HDCP 2.3
VR Ready